Drella String Quartet is one of the most sought after ensembles in Pittsburgh for weddings, corporate events, and parties. The group performs both classical music, as well as original arrangements of popular contemporary songs, bringing a level of artistry and professionalism your guests are sure to notice!
"The Drella String Quartet was the highlight of our wedding. Not only were they WONDERFUL musicians, but they were also responsive, professional, and courteous."
Violinist, Stefanie Schore, a native of Northern California, attended the Interlochen Academy for the Arts before going on to completing her Undergraduate Degrees in Violin Methodology and Violin Performance at the Staatliche Hochschule für Musik, Germany. During her studies she performed with the Südwestdeutsche Philharmonie Konstanz and served as Concertmaster of the Konzerthaus Orchester Trossingen. After completing her undergraduate studies, Stefanie played with Frankfurter Opern und Museums Orchester where she had the opportunity to collaborate with acclaimed conductors and artists, including Daniel Barenboim, Christian Tezlaff, Kirill Petrenko, Bertrand de Billy and Nicola Luisoti.
Stefanie returned to the States to pursue her Masters in Music at the Cleveland Institute of Music, where she studied with both William Preucil and Ivan Zenaty. In the summer of 2014 Stefanie attended the Brevard Music Festival, serving as Concertmaster of the Sinfonia Orchestra and as assistant concertmaster to both William Preucil and Noah Bendix-Balgley in the Brevard Music Center Orchestra. Alongside teaching and performing regularly with her quartet, Stefanie is a violinist in the Akron, Youngstown Symphonies and the Erie Philharmonic.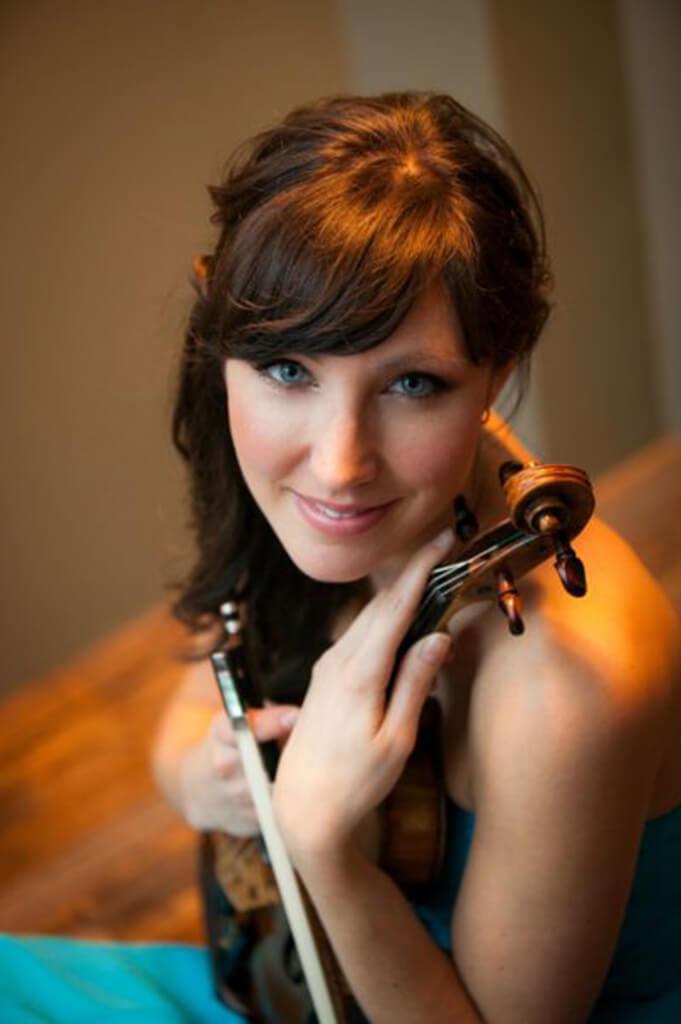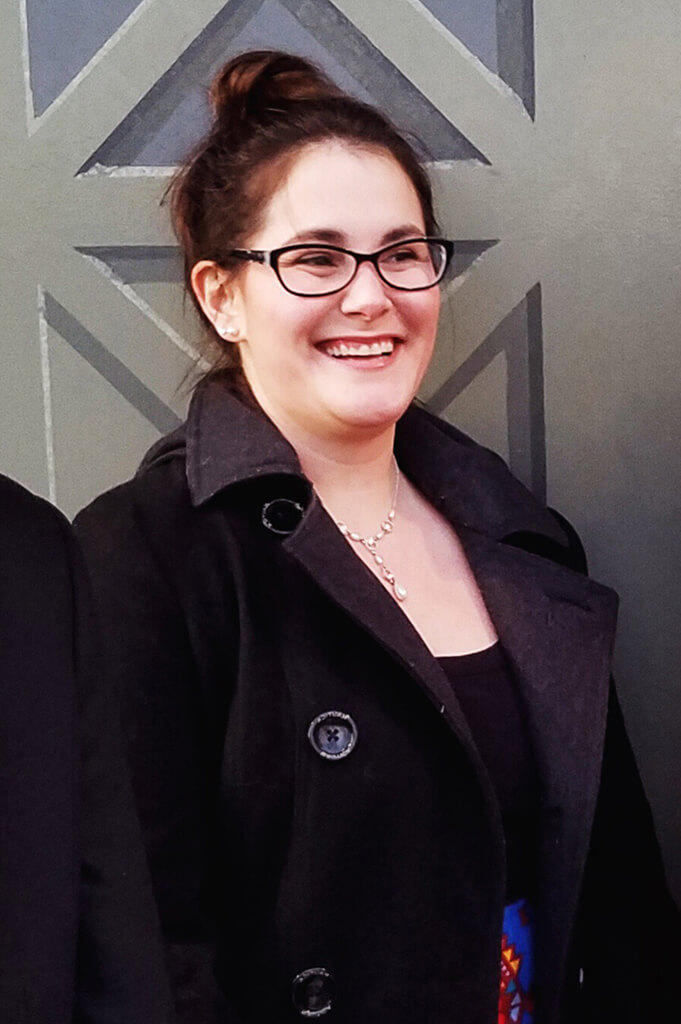 Becky Pernicano Neukom is a freelance violinist and teacher, born in San Antonio, Texas, and now living in Pittsburgh, Pennsylvania. She attended the University of North Carolina School of the Arts, where she earned her undergraduate degree in Music Performance in 2009.
Subsequently, at Carnegie Mellon University, she earned both her Masters Degree in Music Performance in 2011, and a certificate in Performance Residency in 2013 under the tutelage of Maestro Andres Cardenes, Concertmaster Emeritus of the Pittsburgh Symphony Orchestra. Mrs. Neukom is currently a tenured member and first violinist with the West Virginia Symphony Orchestra, a contracted player for the Pittsburgh Festival Opera, and regularly performs with other regional orchestras. She provides private violin instruction to many students in the Pittsburgh area.
Aaron Mossburg, violist, completed his undergraduate studies at the Oberlin Conservatory of Music where he studied with Peter Slowik, and his Master of Music degree from the Cleveland Institute of Music under the tutelage of Robert Vernon, Principal Emeritus of The Cleveland Orchestra. Aaron has attended music festivals across the world, including The Perlman Music Program (New York), Verbier Festival (Switzerland), Pacific Music Festival (Japan), Kneisel Hall (Maine), and the Sarasota Music Festival (Florida).
In 2011, Aaron gave his solo Carnegie Hall debut in which he was invited and sponsored by the Netherlands American Community Trust. In recent years, he has received top honors in the senior divisions of both the American String Teachers Association's (ASTA) National Solo Competition in New York City and the Ohio Viola Society Solo Competition. He has had the opportunity to perform chamber music and orchestra concerts in such places as the Kennedy Center in Washington D.C., Shanghai, Beijing, Singapore, and the Dominican Republic.
Aaron is currently principal viola of the Canton Symphony and a tenured member of the Rochester Philharmonic, as well as a substitute violist with the Indianapolis Symphony, Tulsa Symphony, Pittsburgh Symphony, Cincinnati Symphony, andThe Cleveland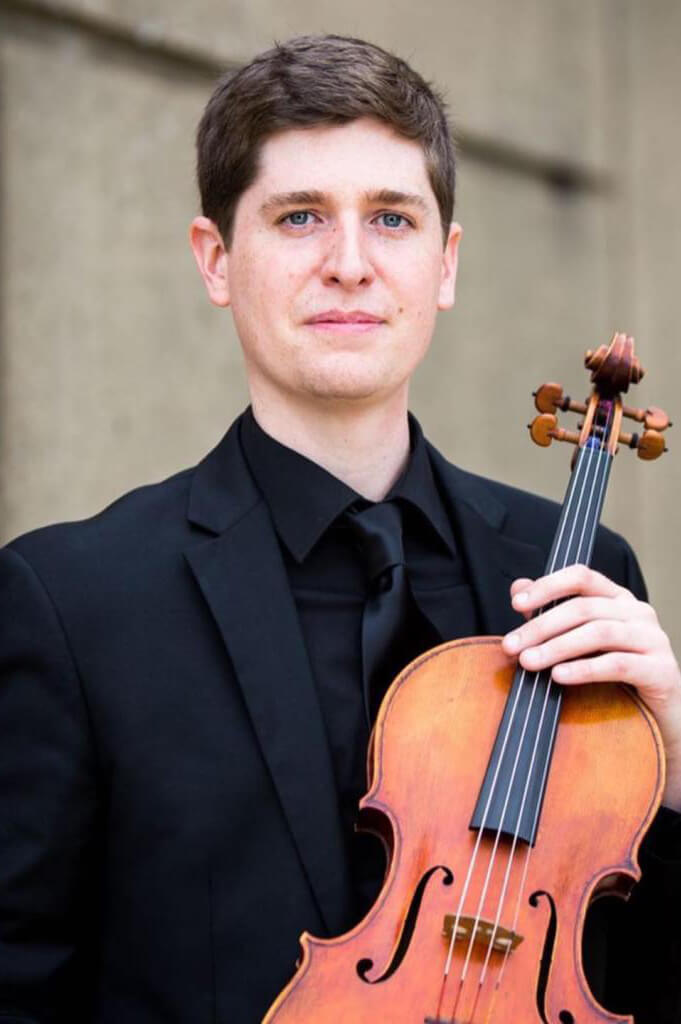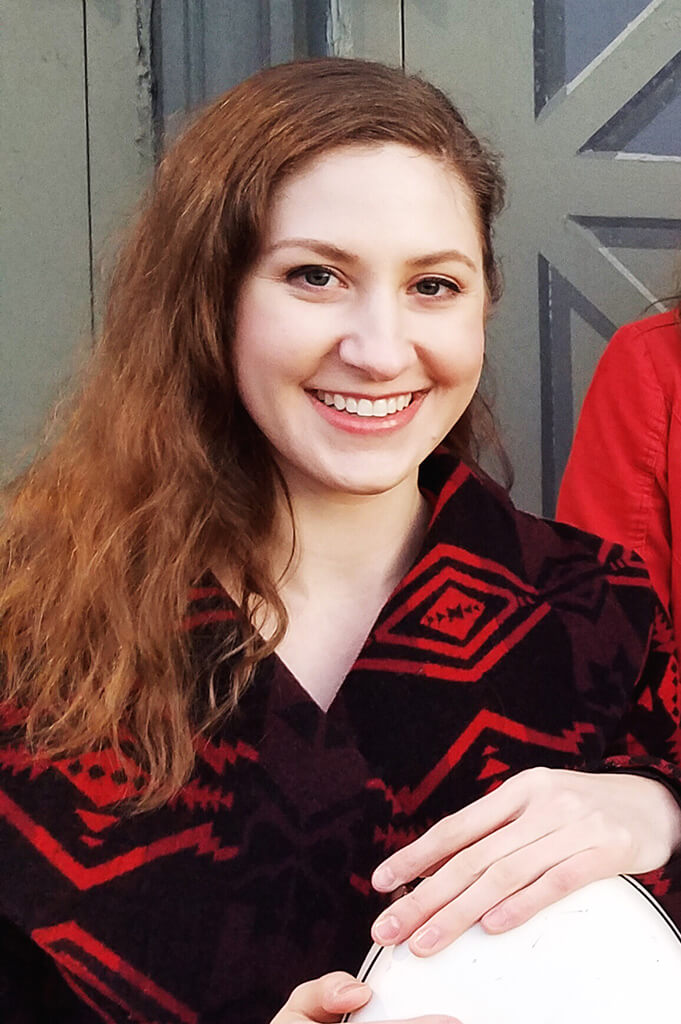 Cellist, Zoë Moskalew, a native of Muncie, Indiana, completed her Bachelors and Masters degrees in Music Performance with Stephen Balderston at the DePaul University School of Music and while in Chicago, was also a member of the Civic Orchestra of Chicago. Zoë then pursued further musical studies at the Cleveland Institute of Music, earning a Professional Studies Diploma under the tutelage of Stephen Geber.
An avid orchestral performer, Zoë has performed in the Chautauqua Music Festival, Kent/Blossom Music Festival, AIMS Festival in Graz, Austria, National Repertory Orchestra, Breckenridge Music Festival in Breckenridge, Colorado, and most recently as a member of the Spoleto Festival Orchestra in Charleston, SC. She is a member of the Dayton Philharmonic, Canton Symphony Orchestra and West Virginia Symphony Orchestra and also regularly performs with the Akron Symphony and the Erie Philharmonic Orchestra.